It was a historic occasion at Lake Karrinyup Country Club which played host to the Inaugural ISPS HANDA World Super 6 Perth tournament. Adept Photo Booths were there for the weekend in the PGA My Golf Junior Zone to add to the excitement of the world class sporting event with one of our open photo booths.
The Tournament was a huge success with home town hero, Brett Rumford, being crowned the inaugural champion in front of a vocal Perth crowd. It also received glowing feedback off the green with Adept Photo Booths being a crowd favourite in the Junior Zone.
"Everyone I spoke to loved being able to take away the photos." – Rhiannon, PGA Marketing Coordinator
"Thanks for being part of the Inaugural event. We have had great feedback and will keep in touch for future events." – Natalie, PGA Event Manager
Corporate photo booth hire demands the best quality photos, equipment and functionality which Adept Photo Booths proudly delivers. Data capture is also an important element to many corporate brand activations which we can deliver through our social sharing station.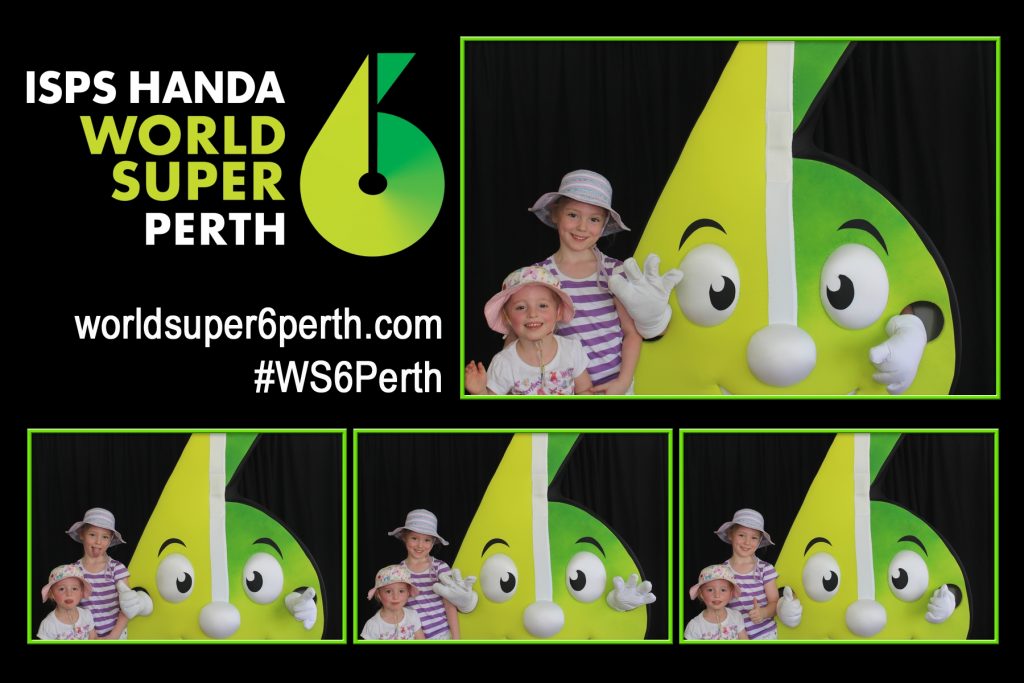 As a leading Perth photo booth hire company, the PGA had no hesitation in appointing Adept Photo Booths to add some colour and excitement to the My Golf Junior Zone.
The artwork displayed the tournament logo and sponsor as did the interactive touch screen where the user could interact with the photo booth to take photos and select their preference of images.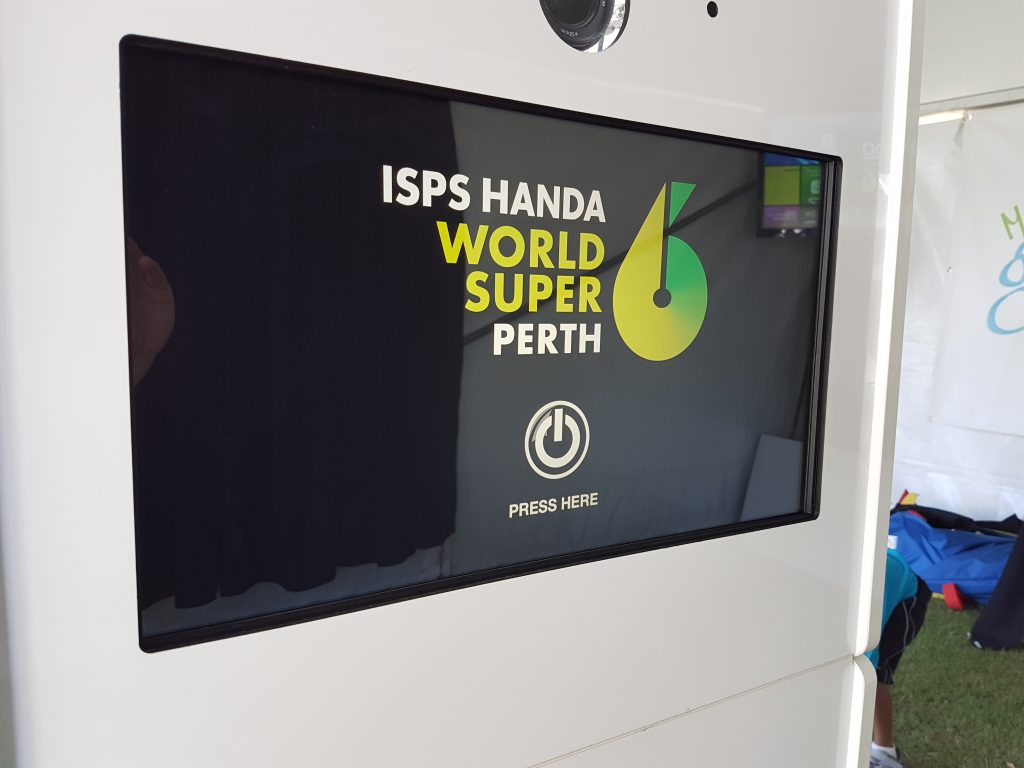 The Social Sharing Station is available with any corporate photo booth hire package which allows people to email themselves an electronic copy of their pictures that they have just taken as well as receiving the branded photo print.
On this occasion the PGA captured the data of budding young golfers who attended the Junior Zone in an effort to recruit them to the sport after having some fun in the My Golf marquee.
For more information about the ISPA HANDA World Super 6 Golf tournament visit www.worldsuper6Perth.com
Or for more information on Perth photo booth hire contact us at hello@adeptphotobooths.com.au