Friends and Family gathered on a sunny Saturday afternoon at the beautiful Vernon Arms in Baldivis for Leah's 18th Birthday where we were set up with an Open Photo Booth.
This event was extra special as it was a surprise birthday party which meant that we got to sneak in and be part of the whole surprise!
The Party had a black, silver a white colour theme, so we were able to match the artwork on the photo booth strip perfectly. We were all set to go with a white backdrop until we discovered the exposed brick wall was placed perfectly behind the photobooth. We love it when we can incorporate a piece of the venue into our Mandurah photo booth hire set ups!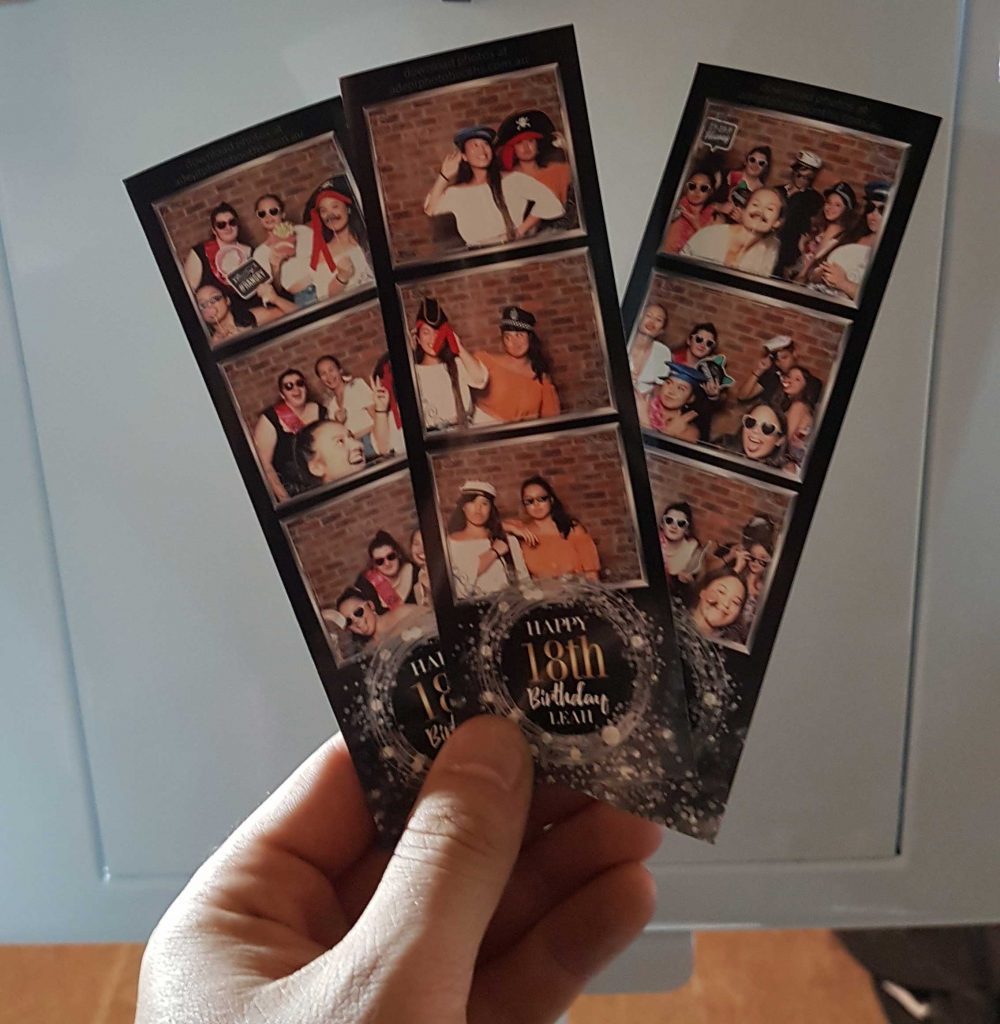 With kids or all ages present, the animal head props and 'Deal With It' glasses were the most popular props. Having our Accessible Photo Booth at this event worked perfectly with infants, preteens and adults all to get in front of the camera.
Many Perth photo booth hire companies will claim that they can adjust their camera height, however our Accessible photobooth not only features a patented camera tilt function but also has the ability to raise and lower camera, flash and touch screen to suit any height.
With lots of family and friends at the surprise party, the photobooth was a massive hit with not only the printouts, but the online photo gallery. You can check out the photo gallery from Leah's Surprise 18th Birthday Party to see all of the fun here:
This was our first visit to the Whitelakes Brewing at Vernon Arms which as a modern and spacious beer garden looking over Lake Walyungup. A relaxed setting nestled on Mandurah road close to Baldivis.
At Adept Photo Booth Perth, we service the entire Perth Metro Area which mean that we can take care of your Joondalup photo booth right down to Mandurah Photo Booth Hire needs. If you've got an event outside of this areas, drop us a line to learn about our travel fees.