On August 27th 2019, McDonald's employees gathered at Optus Stadium for their annual Future Leaders Conference where one of our Perth GIF Booth's was waiting for them.
After spending the afternoon enjoying talks from guest speakers and recognising the efforts of McDonald stores across WA, the guests made their way to Optus Stadium's River Room for a night of neon festivities.
Guests came decked in their brightest neon favourites: glow sticks, fluorescent wigs, visor vests, intricate face paintings and my favourite…. flashing light suspenders.
They were greeted with the views of the city's river along with a McDonald's logo made from balloons, retro game machines and tables accessorised with neon signs, glow sticks, other neon paraphernalia and of course one of our Perth GIF Booth's.
The light up dance floor with a DJ keeping the crowd pumped for the night and our Perth GIF Booth provided lots of entertainment and a chance for guests to show off their neon outfits and capture a memory to share.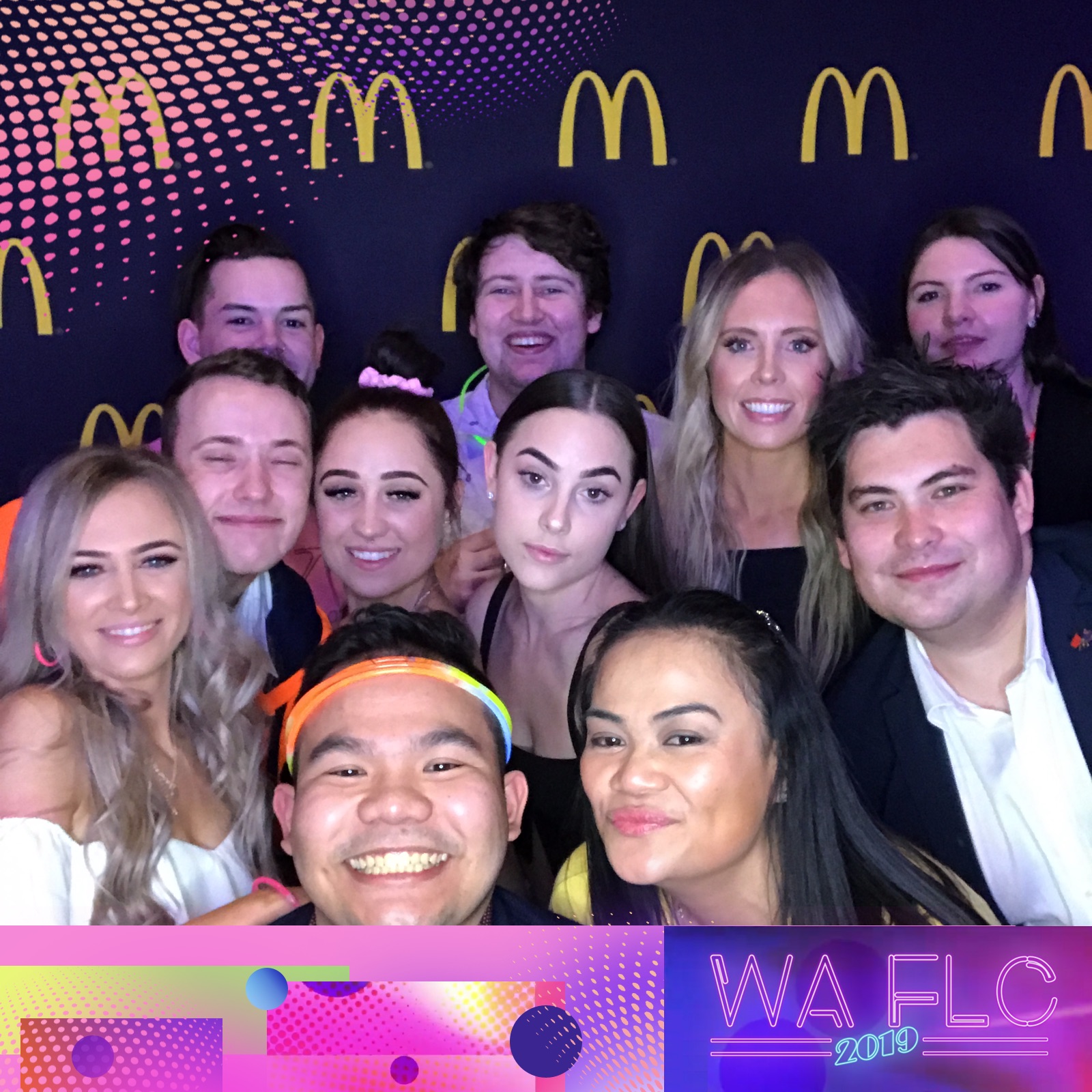 Our GIF Booth overlay matched perfectly with the neon theme and the McDonald's branded backdrop. The Perth GIF Booth proved to be very popular on the night with over 250 GIF's/photos taken and over 500 shares.
You can check out the gallery by clicking here.
Congratulations to all the WA Future Leaders at McDonald's and thanks for having us part of your celebration!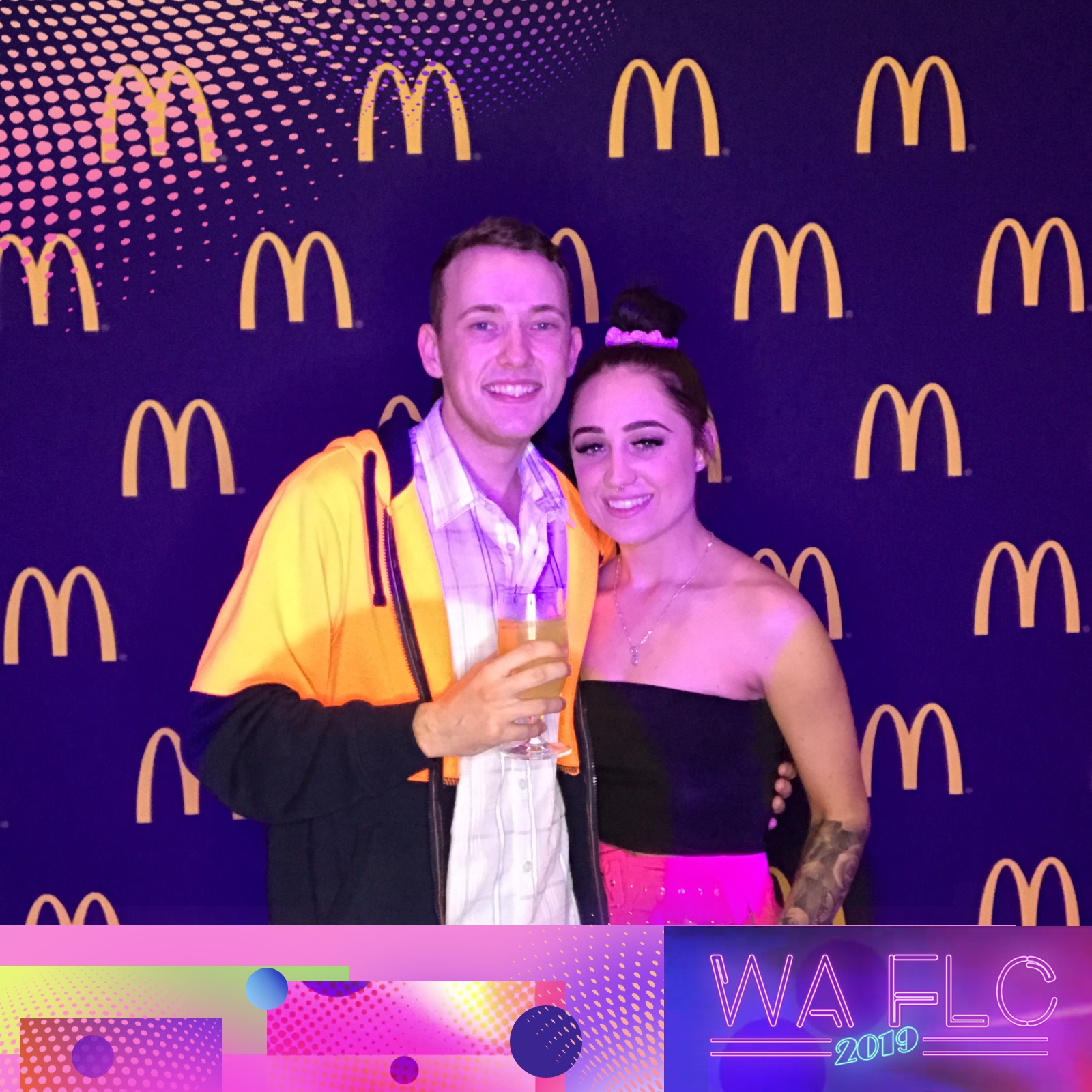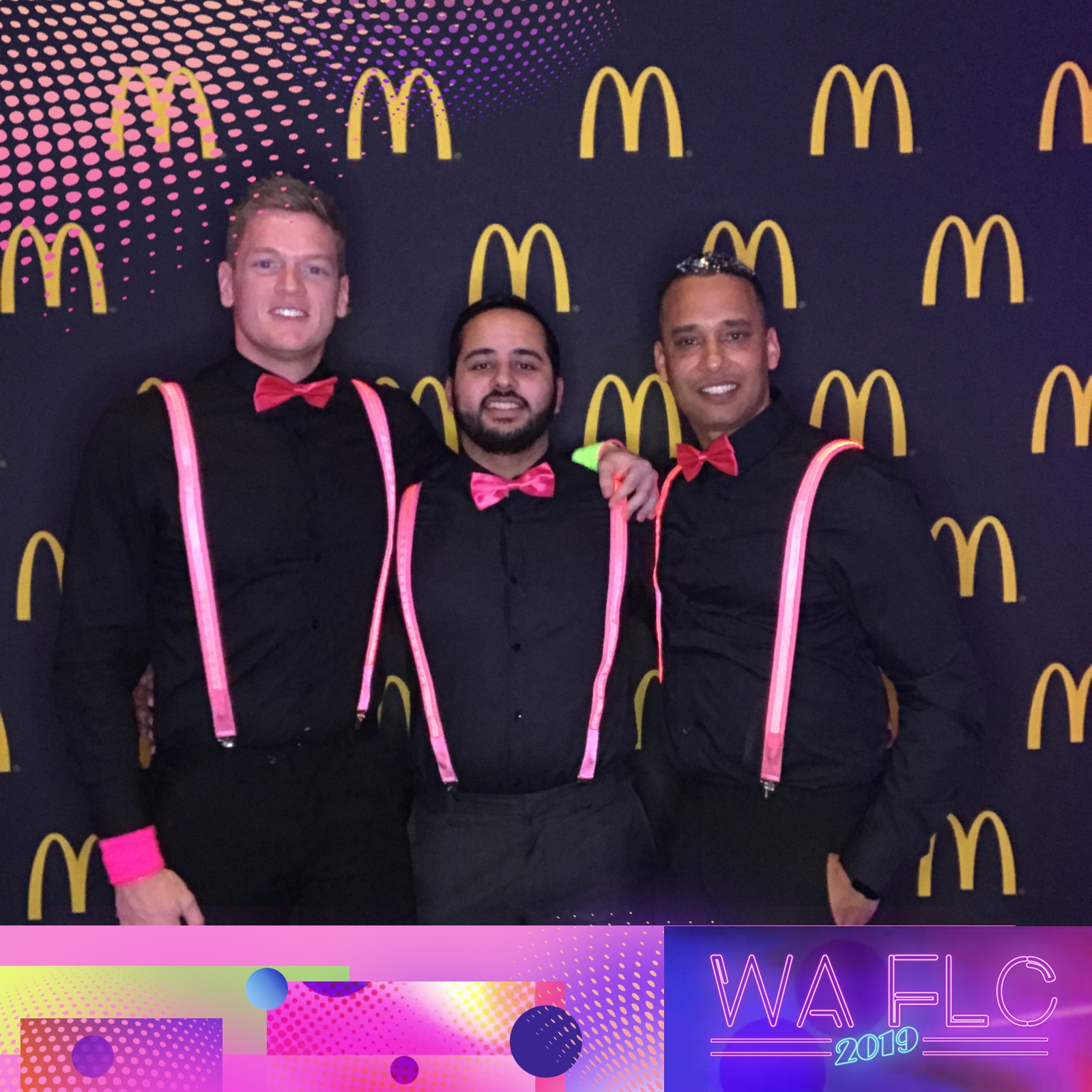 Perth GIF Booth's are a great option for Corporate events providing a fun and integrative way of branding your event and allowing guests to instantly share digital images. Our GIF Booths include the following features and capabilities to maximise your event:
Unlimited sessions shared via SMS or branded email to your very own Microsite
• Custom artwork design to match your event theme by our in-house Graphic Designer
• Stylish ring light photo booth
• Digital props (Santa beards and reindeer antlers just like Snapchat!)
• Analytics and data capture capabilities if this is of interest to you
We will work with you to customise your output and meet whatever Perth photo booth hire needs you may have to ensure your branding or theme is highlighted perfectly.