When looking through our Perth photo booth hire range, there was only one choice for their special day: the Vintage photo booth and Flower Wall combination.
Emily and Bret started the day with a park wedding ceremony before moving onto a water side venue in The Breakwater for their wedding reception.
The Breakwater upstairs function space offers windows to both the East and West or the venue which set the scene for a stunning sunset over the Hilary's Marina. This venue held special significance to the newlyweds who met for the first time on the beach near the venue itself.
This was our first event at The Breakwater which provided a great location for our Vintage Photo Booth on a elevated platform. As a prominent feature of the room this vintage look accompanied by our Dense Green Flower Wall provided not only entertainment and memories from the night, but a prominent feature upon entry to the venue.
The Howard wedding had a traditional white theme which is why the bride and groom opted for the Dense Green Flower Wall. This background works perfectly for wedding photo booths where the guests, bride and groom often wear predominantly if not all white.
The contrast lets the wedding dress pop and makes for a great photo album after the wedding which you can view by clicking here. An online photo gallery if provided with all of our wedding photo booth packages to let you and your guests relive the memories for years to come.
The strip artwork followed this theme with a simple floral pattern and silver text to complement the Green Flower Wall background.
Entertainment on the night was just as polished as the venue with Ash Gale providing solo vocals and guitar performances throughout the night as well as being MC and DJ for the evening. If you are looking for one stop solution for adding multiple layers of entertainment to your wedding we would highly recommend giving Ash a call. A talented entertainer, Ash gave the crowd what they wanted and kept the dance floor pumping with a mix of live acoustic covers and party tracks and anthems.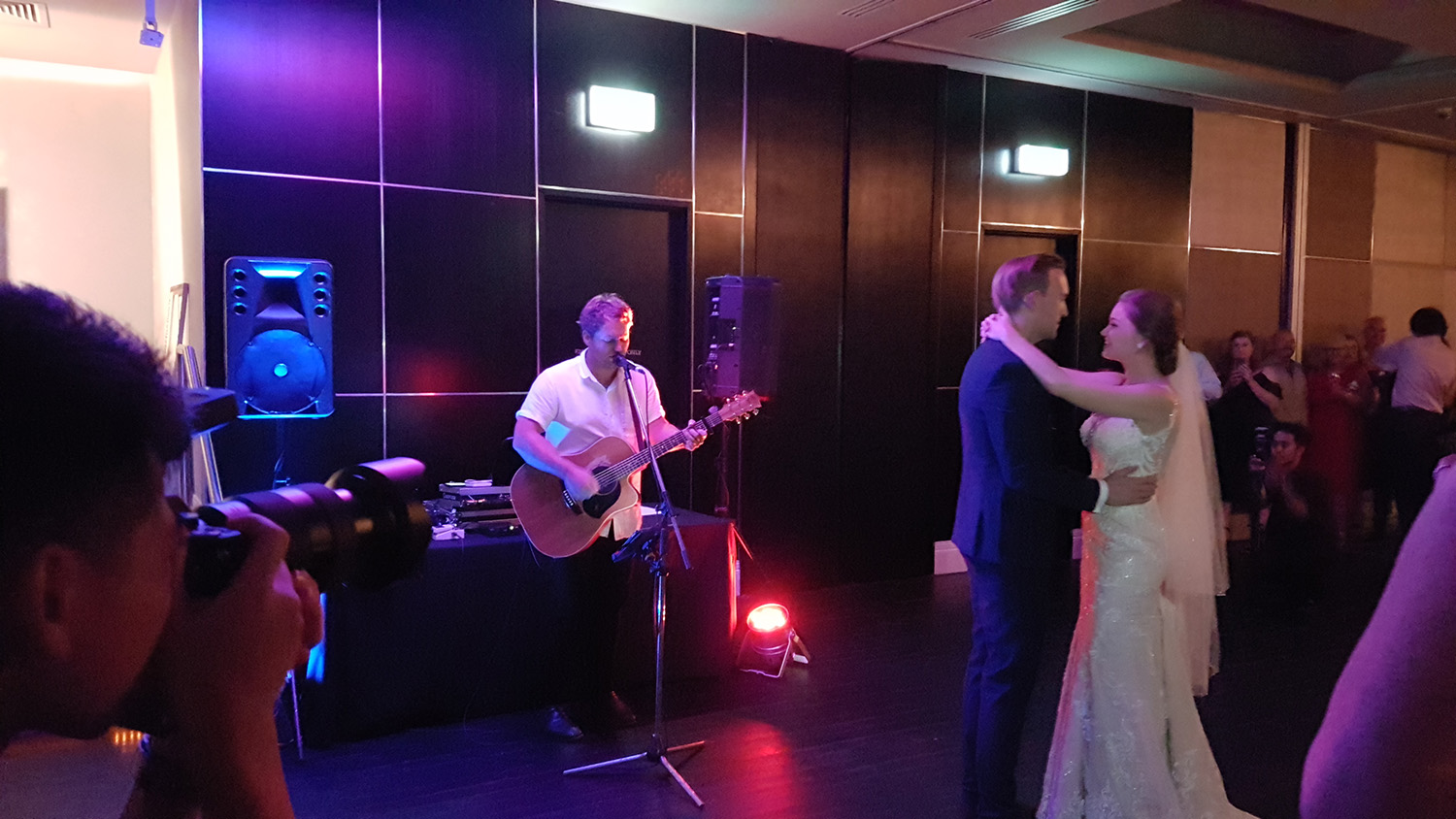 Our Vintage Photo Booth has become the leading choice for brides this season and provides a truly unique vintage experience on the Perth photo booth hire scene. Click here to make an enquiry about your wedding photo booth hire to see if we have your date available.