So you have decided that you want a photo booth at your event… But to enclose or not enclose? That is the question.
The good news is that the options are endless with something surely to be available in your budget and area. The first step is to think about your guests and the vibe you want to create at your event.
When it comes to choosing between an open booth or enclosed booth, both options have their advantages. To get the most out of your Perth photo booth hire, here are a couple of things to consider when making a decision.
Advantages of Open Photo Booth
The photo booth has become a 'must have' for many weddings, parties or any private and corporate events. A photo booth in Perth is considered as an entertainment option for guests not only a means of capturing photos from the night.
Open photo booths have turned the whole photo booth experience into a spectator sport that allows guest to observe people in front of the photobooth. This way the fun spills out of the booth and can put a smile on your other guests faces too.
Open photo booth generally comes with more background options that include flower walls, patterned backdrops as well as customised themes to incorporate a wedding style. Another perk of an open photo booth, is that it can accommodate more people, as many as thirty people than squeeze into a photo which is much more than a standard enclosed photo booth.
Open photo booth s are a great addition near the dance floor to get the party started at any wedding, party or formal occasion. A photo booth drags your party-pooping guests out of their seats for a photo – which is as good a chance as any to drag them onto the dance floor!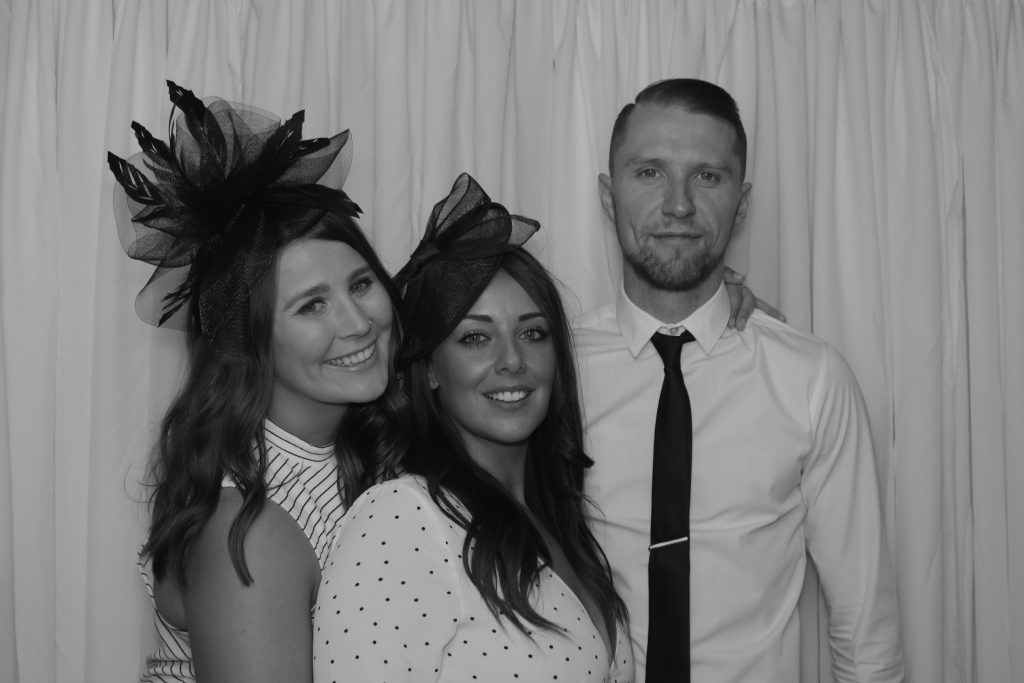 Adept Photo Booths Open Booths come with GIF Booth functionality which is also a fun feature near the dance floor.
Advantages of Enclosed Photo Booth
Enclosed photo booths are more intimate than open photo booth. An enclosed booth provides privacy with curtains that surround the people inside while taking their photos. One significant advantage of this booth is that it can be tucked away easily and discretely in any corner.
Enclosed photo booths are considered more appropriate for the guests who are shy or self-conscious. one advantage of an enclosed Booth is that they will encourage shy people to open up a bit and express their personality where perhaps they may not in an open environment. With any Perth photo booth hire, Adept Photo Booths offer premium props for the guests to get creative and have a bit of fun in front of the camera. Probably one of the biggest down sides of an enclosed booth is that they generally cannot accommodate more than eight people at any one time.
About us
Well, if you are still confused as to what photo booth option is right for you, then give us a call to talk through what would work best for you event. From our experience in the photo booth hire game, open photo booths will be a better option than an enclosed photo booth for most events. Adept Photo Booth can cater to both styles so we are more than happy to help you out whatever your preference. We even offer some creative backdrop options for an open photo booth including printed textures, curtains or even a Perth Flower Wall in a package.
Feel free to contact us at any time at hello@adeptphotobooths.com.au for our special offer on one of our Perth Flower Wall range with any open photo booth package.