The sun was shining on a beautiful 33 degree day in the Swan Valley for the 2017 Perth Ultimate Wedding Give Away (PUWG) Vendor Showcase.
Brookleigh Estate was the venue with over 44 vendors attending to show off their wares from wedding cakes, photobooths and photography through to stylists and caterers. As usual, Brookleigh Estate did not disappoint providing a picturesque setting for a 500 strong crowd to mull over the multitude of options for their special day.
Our Vintage Photo Booth was the hit of the day
Our most popular wedding photo booth hire set up is our Vintage Photo Booth coupled with a Flower Wall… hands down. At the PUWG vendor showcase our Vintage Photo Booth paired with our Subtle Pink Flower Wall was a hit with brides, mother of the brides, friends and even  a few grooms!
For everyone that came along to the PUWG, or anyone else wanting to check out the quality of our images, the digital photos from the event can be found by clicking here.
The photo gallery shows a small selection of our props available with any wedding photo booth hire but you only see a small fraction of the fun that played out in front of the camera.
An online photo gallery comes standard with any Perth photo booth hire. This is our little gift to our clients that keeps on giving after the event.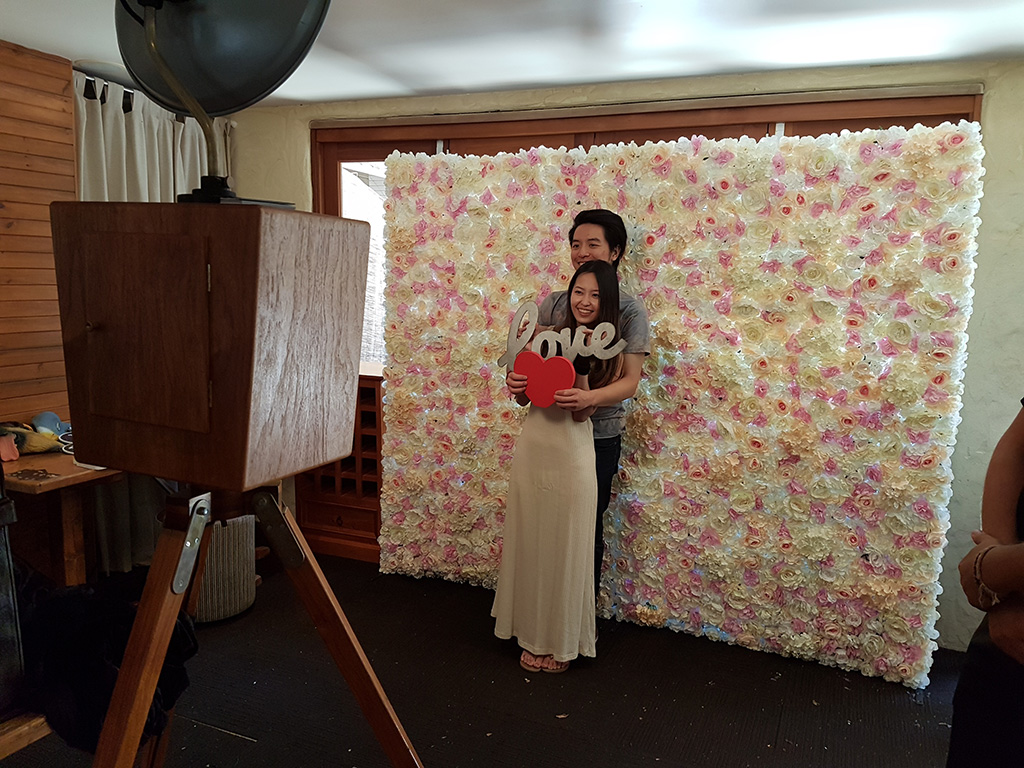 What the PUWG?
Good question! The PUWG, or Perth Ultimate Wedding Giveaway, is a new addition to the Perth wedding scene offering bride-and-groom-to-be a chance to win $10K towards their wedding expenses from one of the many official PUWG vendors.
What's the catch you ask? No catch, just sign up by clicking here to enter the competition enter for free.
Adept Photo Booths Perth are on the list of PUWG Vendors so make sure that you keep us in mind if you are one of the lucky winners!
I love the Vintage Photo Booth set up, how do I get one?
We currently only have one Vintage Photo Booth set up available, so make sure that you get in touch to see if your date is available.
Simply drop us a note via the contact form below with some of your wedding details, we'd love to hear from you.
P.S. don't forget to mention the Exclusive Offer printed on your photobooth strip if you attended the PUWG Vendor Showcase!