This wedding was originally a housewarming party, but Sam and Mike in their relaxed style took the whole occasion in their stride and made it one hell of a party to remember!
With food and friends overflowing at the picturesque hill side residence, a live band played late into the night with the photo booth sitting side of stage. The kids weren't left out of the celebration either with a bouncing castle taking pride of place on the long gravel driveway.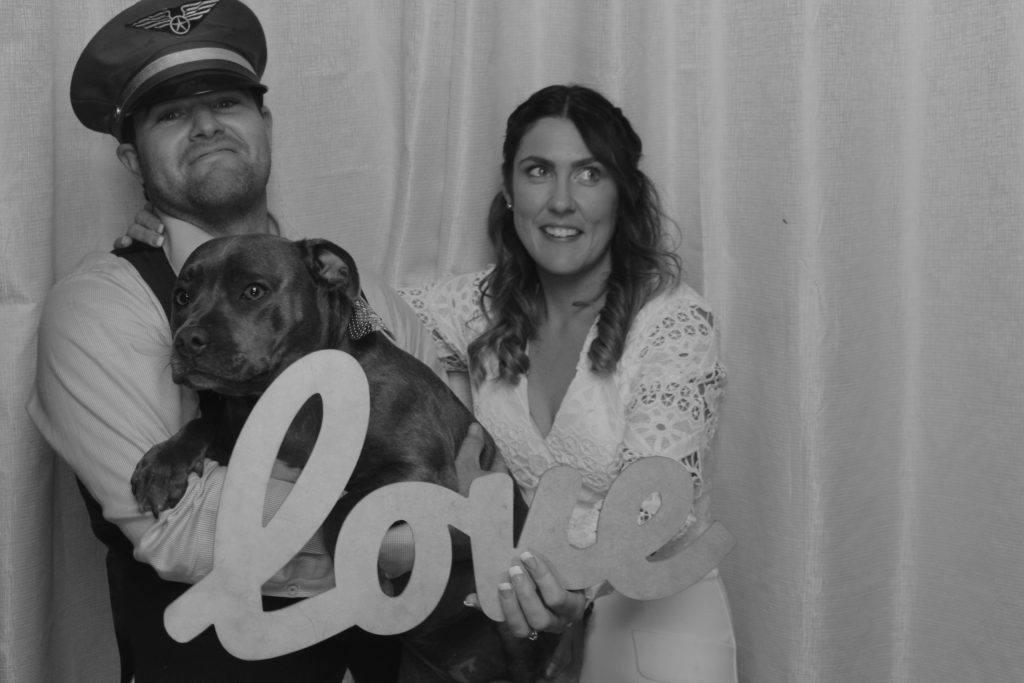 Adept Photo Booths, Perth photo booth hire specialists, can service events throughout Perth and the surrounding areas. So this event was another example of delivering for clients unique needs.
The wedding photo booth and guestbook were both a hit with the guests who did not hesitate to get into the booth as soon as it started flashing. An open photo booth suited the crowd perfectly allowing the most flexibility for the space available.
Nathan was the host for the evening and it wasn't long before he was working the crowd and making sure that every guest had stuck a photo in the guest book and left a personal message. This is one of the services that comes with ordering a guestbook for your wedding photo booth.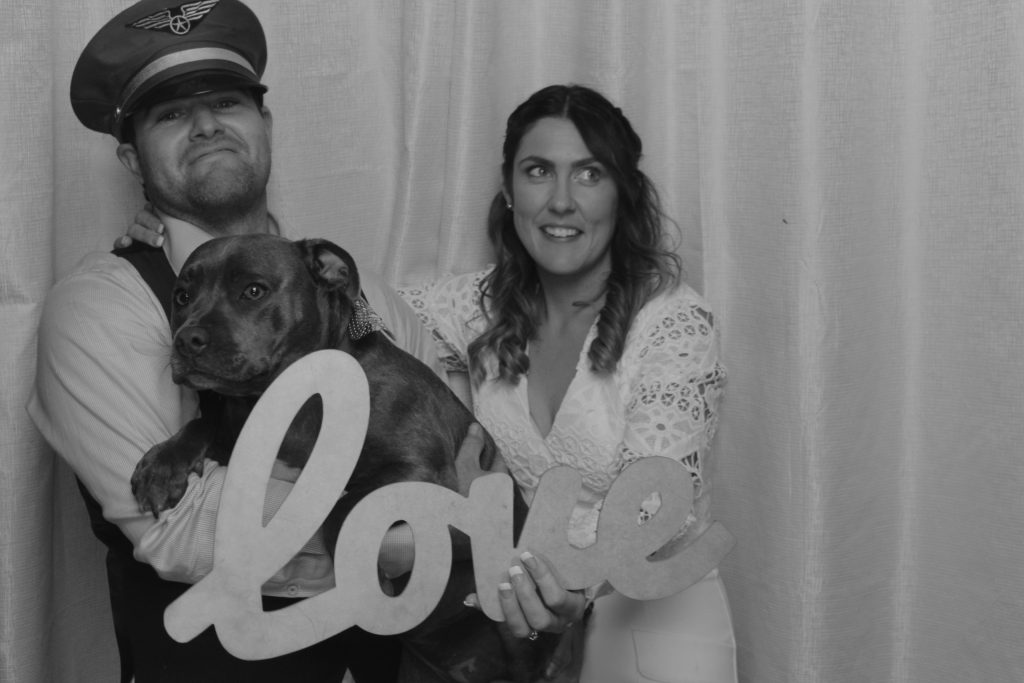 It was a pleasure to play our small part in helping Sam and Mike celebrate their special day. Check out some of the photos here.
"Thanks for making our wedding more special guys :)" – Sam
Perth photo booth hire is what we are passionate about – so why not drop us a line today and see what we can achieve for your special day. Whether it is a wedding photo booth, Gif Booth or flower wall – we've got you covered!