At Adept Photo Booths we love working with local charities. For Telethon 2017 we worked with Therapy Focus featuring our accessible photo booth.
Our accessible booth is new to the Perth photo booth hire market providing an inclusive experience for all with a simple night adjustment made for wheel chair access.
Whilst many photobooths can tilt a camera to suit children and wheelchair access, our assessible booth features a lift system that raises and lowers the whole lighting and camera system in a fraction of a second.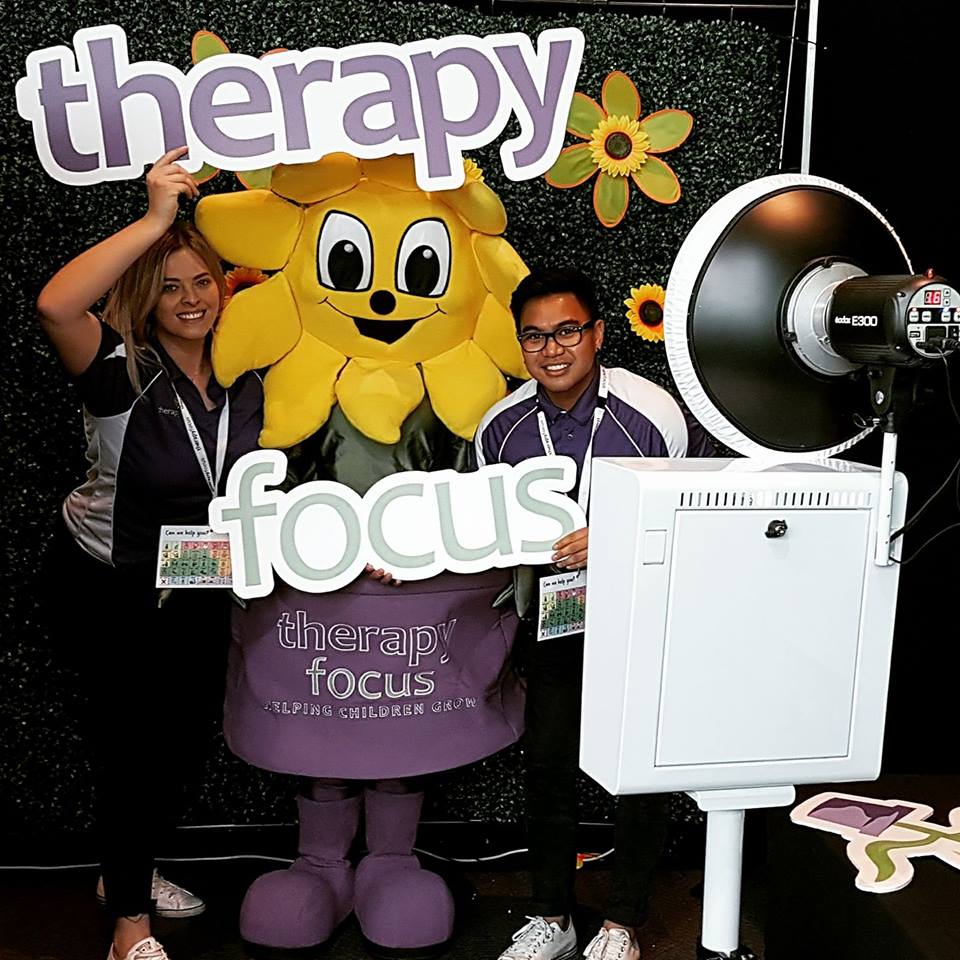 Therapy Focus were searching for a photo booth to provide some colour and activity to their Telethon Stall which was restricted to a 3x3m cubical. The flexibility of our photobooth range allowed us to accommodate the restricted space and also add some theming to the cubical with our Dense Green Flower Wall. Therapy Focus were able to add some sun flowers of their own to the Dense Green Flower Wall which brightened up the whole space with some on-brand theming.
Therapy Focus have a vibrant colour palette of purples, yellow and white featuring a sunflower as their icon. With a colourful background featuring one of our Perth Flower Walls, the strip artwork was kept clean with a white background, Therapy Focus logo and contact number. These strips left everyone with a keepsake photo as well as a strong connection to the brand and contact details.
Telethon is always a special time of year where Perth comes together to raise money for many great causes all striving to make young people's lives a little bit easier in a time of hardship.
2017 set a record for Telethon who managed to raise over $36 Million in their 50th year celebration.
Therapy Focus are one of the beneficiaries of Telethon who provide much needed services for people, especially children, living with disability.
The activation over the Telethon weekend was a huge success and we look forward to working with Therapy focus again who have already booked us in for their next event.
To learn more about our accessible booth, Perth Flower Wall options, or our wider Perth photo booth hire range, drop us a line via the contact form below.