With the year drawing to a close, many companies are starting to enquire about corporate photo booth hire for their work Christmas parties.
Perth photo booth hire is just one of the services that we provide with roaming photography and a range of Flower Walls also on offer to make capturing memories at your next event that much easier.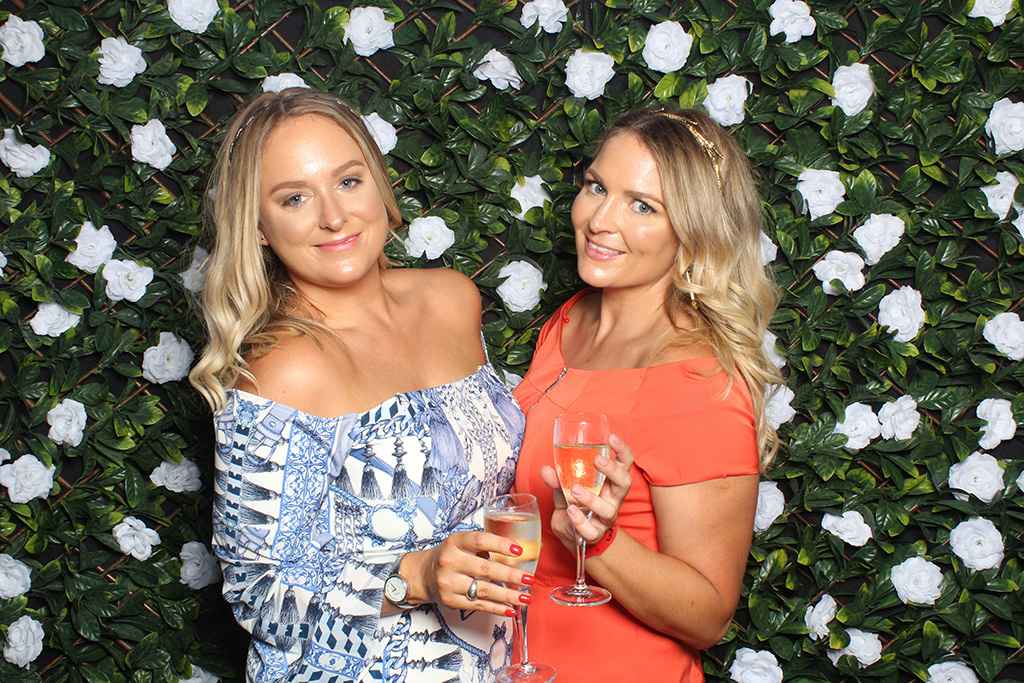 Goldfields Granny Smith Mine had two events to cater for and were after a photo booth for some entertainment however they also wanted to capture some quality photographs from the annual event.
Set in the Ledger Marquee at Ascot Race Course, a Christmas photo booth was a welcome addition with a variety of Christmas themed props as well as some horse racing inspired props to help staff get into the spirit.
We were able to deliver a high quality offering of both a Christmas photo booth from noon to 5 pm and roaming photographer servicing the event from noon to 3pm.
The open photo booth was a hit with our White Rose Bush Flower Wall as the backdrop which fit in with the racing theme perfectly. Being a formal event at the races, our photobooth host was dressed in a suit to match the occasion as we feel it is important to make our service fit your event rather than provide a cookie cutter approach. If you have a specific request, let us know and we can make it happen!.
Being a corporate occasion, a company's reputation is always at the front of event organisers minds. So any thought of an online photo gallery of a corporate Christmas event can make event organisers very nervous. Our online gallery is password protected and can e sent to event organisers for screening. This means that you can avoid those embarrassing Monday morning conversations with HR!
So if you are planning your next Christmas event, make sure that you call the Perth corporate photo booth hire specialists, Adept Photo Booths Perth. Why not try one of our Flower Wall Photo Booths or a roaming photographer to make the fun last a life time on memories.