New Year's Eve gets GIF'y with Perth Photo Booth Hire
Seeing in the New Year is a time for celebration across the globe. The Oceanic Bar + Grill were certainly committed to this cause and in an effort to deliver a memorable experience for their guest they called Adept Photo Booths – the leading Mandurah photo booth hire and GIF activation specialists.
The theme was 'Tiki' with everyone dressed to impress in their colourful lei's and grass skirts which provided a great contrast against the white background.
The set up for the evening consisted of an open photo booth with prints, as well as a GIF Booth and Social Sharing Station that allowed guests instant access to share their experience with friends near and far through Social Media.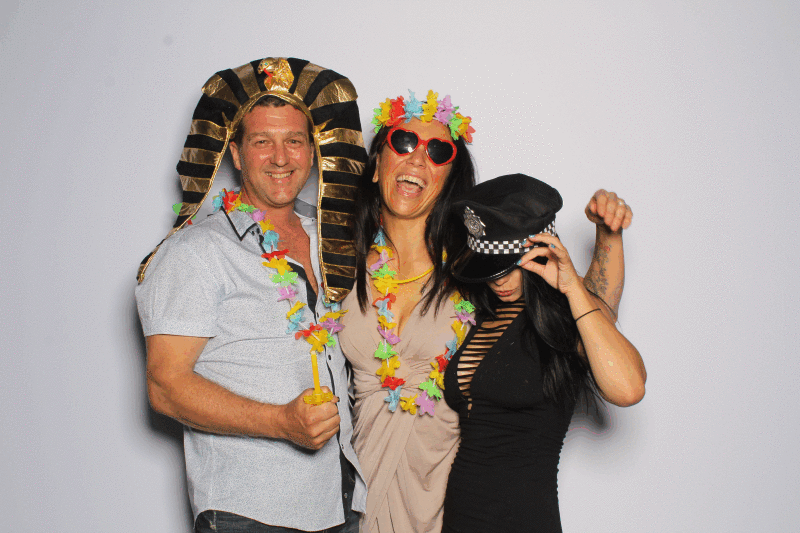 In what was a perfect family night out, the restaurant was full of Children who certainly gave the photo booth a work out! Our Accessible Booth was on hand to ensure that the experience for the kids was equal to that of the adults via our unique hydrolic system that allows the whole booth (camera, touch screen and studio quality lighting) to adjust height in less time than it takes to say 'Aloha'! This flexible photobooth functionality works extremely well for events with guests in wheel chairs also.
Click Here to see the photo gallery from the event.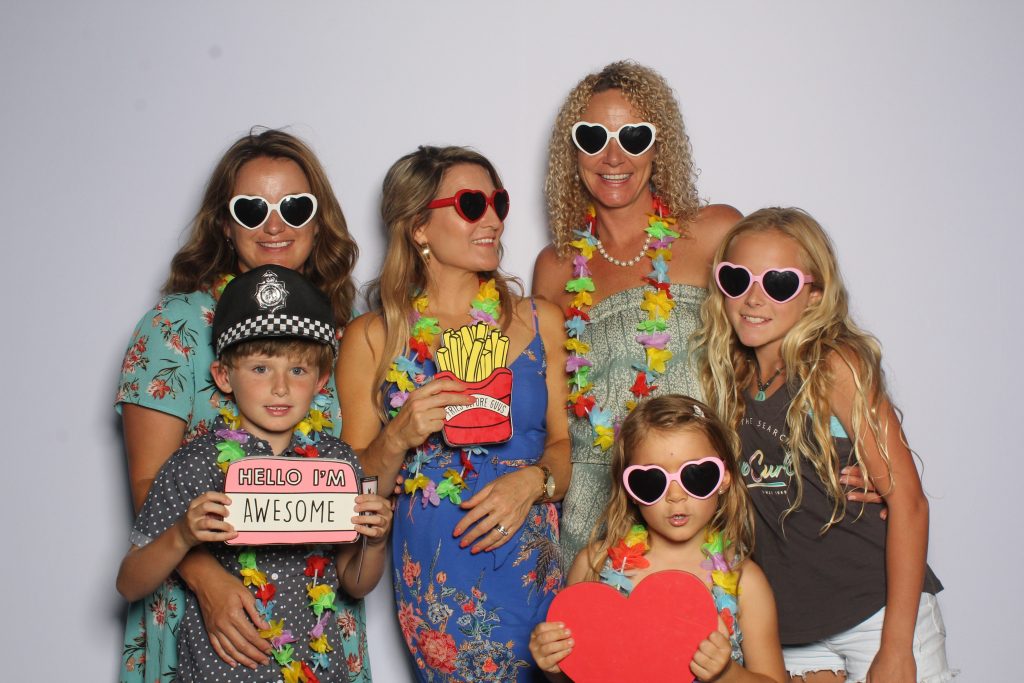 Given the venues restaurant configuration, we offered a package that included two photobooth hosts to manage the event. This allowed the guests to transition through the photo booth, GIF Booth and Social Media Sharing station smoothly with plenty of instruction and encouragement along the way.
Event Analysis – Mandurah Photo Booth Hire
A post event analysis is all part of what Adept Photo Booths offer our corporate photo booth clients to ensure that they not only provide entertainment for their guest, but a solid opportunity for return on investment through follow up communications and offers to the opt-in database.
In review, the numbers from the evening showed an extremely high volume (over 500 sessions) and proportion of people emailing themselves ('Shares') the photos at 95% which indicates very engaged and happy audience. Through our sharing software, it was estimated that these shares resulted in up to 165,958 impressions and a reach of 49,787 across various social media channels.
For further explanation on the above numbers, 'Sessions' are the number of groups through the photo booth with 'Shares' being the number of times a photo was emailed. If you would like some background as to the methodology for calculating the estimated 'impressions' and 'reach' figures are calculated you can read more here.
As part of this process the guests were also asked if they wanted to opt-in to receive promotional material from the venue.  After removing the duplicates from this list (i.e. people who sent themselves multiple photos) the venue was left with 51 unique email addresses.
These 51 email addresses result in a much higher reach as they were per household or group. an effective way to follow up a photo booth activation that clients have done in the past is to send the list an eDM with a link to the photo album shortly after the event accompanied with an offer to get the customers back to the venue for an off-peak meal time.
Adept Photo Booths is not only a leading Perth Photo Booth hire company, we also cater to the Mandurah photo booth hire marketing as well as providing Melbourne photo booths from 2018. To speak to an event professional, or get a custom quote, send us some details of your needs via our quick quote form to see how we can take your event to the next level!